This weekend we had our final High Flyers Competition of the year. The day was filled with many fantastic performances from over 130 of our gymnasts.
The competition was divided into three different levels, each of which had two age categories. All gymnasts performed a floor routine and vault, showing off their best skills.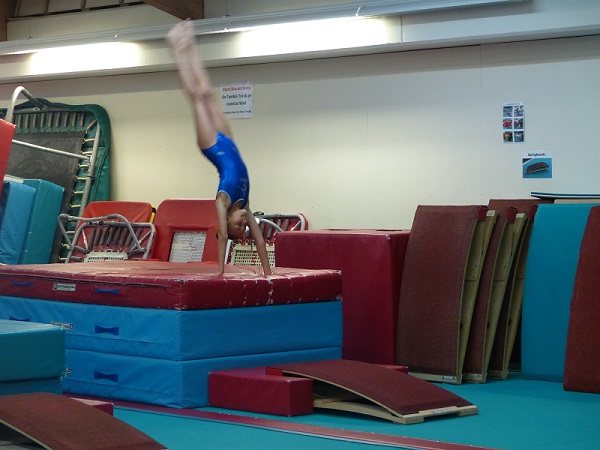 We would like to congratulate everyone who took part, there was a fantastic energy to the afternoon and a great level of performance from the gymnasts. We also would like to thank all of the parents/guardians who came along in support, as well as all of the staff who volunteered their time to organise the event.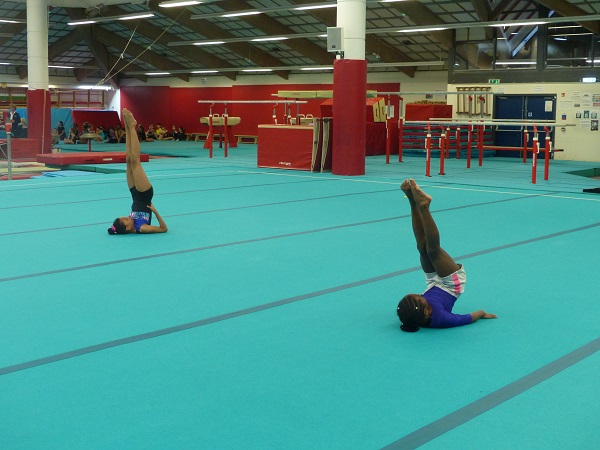 Results
Level 1 Under 8
Floor
1st – Miriam Buhai
2nd – Molly Burns
3rd – Amy Bebbington
Vault
1st – Miriam Buhai
2nd – Alasia Cobourne
3rd – Grace McLaren Herd
Overall 
1st – Miriam Buhai
2nd – Amy Bebbington
3rd – Grace McLaren Herd
Level 1 8 & Overs
Floor 
1st – Yasmin Frankel-Ali
2nd – Taiba Malik
3rd – Bianka Fazekas
Vault 
1st – Bonnie Blue Lee
2nd – Shemon Zoubek & Chloe Omokaro
3rd – Esmae Campbell
Overall
1st – Yasmin Frankel-Ali
2nd – Shemon Zoubek & Taiba Malik
3rd – Heidi Widdop & Bianka Fazekas
Level 2 Under 9
Floor
1st – Lenae Daly
2nd – Evie Duffy
3rd – Patrick Wiley
Vault
1st – Lenae Daly
2nd – Erin Stott
3rd – Patrick Wiley, Sajid Jan & Ella-Mai Ruddock
Overall
1st – Lenae Daly
2nd – Erin Stott
3rd – Evie Duffy
Level 2 9 & Overs
Floor
1st – Daisy Olympios
2nd – Angelina Zueva
3rd – Michidmaa Sukhbaatar
Vault
1st – Yara Mizory
2nd – Clothilda Sock
3rd – Michidmaa Sukhbaatar
Overall
1st – Michidmaa Sukhbaatar
2nd – Daisy Olympios
3rd – Angelina Zueva &
Level 3 Under 11's
Floor
1st – Phoebe Walkinshaw
2nd – Amelie Simmons
3rd – Rachel King
Vault
1st – Archie Navin-Rigby
2nd – Rachel King & Taylor Callaghan
3rd – Phoebe Walkinshaw
Overall
1st – Phoebe Walkinshaw
2nd – Rachel King
3rd – Archie Navin-Rigby & Amelie Simmons
Level 3 11 & Overs
Floor
1st – Alex Cash
2nd – Maame Oduro & Ellie Clarke
3rd – Nadi Malaj
Vault
1st – Alex Cash
2nd – Delgermaa Sukhbaatar & Lilia Hakem
3rd – Isabelle Miskiewicz & Ellie Murray
Overall
1st – Alex Cash
2nd – Delgermaa Sukhbaatar
3rd – Ellie Murray & Nadi Malaj