Come and join us for some half term holiday excitement tumbling, bouncing and spinning through the air.
Week 1 – Monday 3rd April to Thursday 6th April from 1pm to 3pm
Week 2 – Tuesday 11th to Friday 14th April from 1pm to 3pm
Our Holiday Club is open to all members as well as non members, so tell your friends!
TWO HOURS full of FUN and GYMNASTICS in our MAIN GYM to leap ahead learning new skills and improving your current skills with our fantastic team of coaches.
You can book as many day tickets as you like at a cost of £10 a day or you can purchase a 4 day ticket for a 10% discount simply by going to https://bookwhen.com/holidayclub22
Please note that our evening recreation classes on Monday 3rd April will be on as normal, but the classes will not be running on Tuesday 4th April through to Monday 10th April (inclusive) as we pause our normal sessions for 7 days to give our coaches a rest.
The evening recreation classes (4pm onwards) return to normal operation on Tuesday 11th April and run in addition to the 2nd week sessions of our holiday club.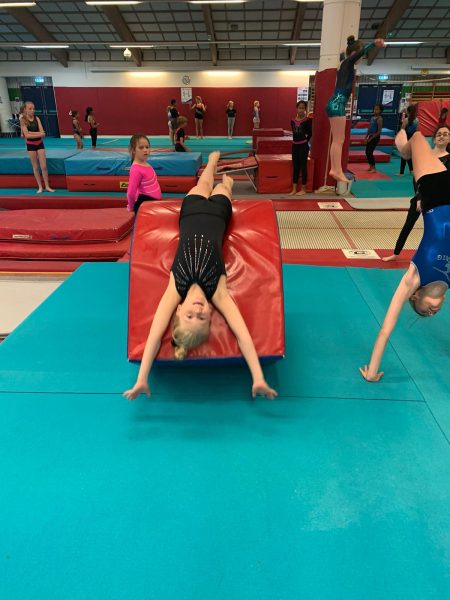 Places must be booked in advance and are offered on a first come, first served basis.