Booking is now open for our Summer Holiday Sessions running for 4 weeks beginning Monday 31st July until Friday 25th August. With £10 off if you book a full week. Friends and non-members are welcome to book too!
Booking for our Summer Holiday Club is online and runs for 4 weeks, but spaces are limited so please act fast to avoid missing out!
Week 1 – Monday 31st July to Friday 4th August 23.
Week 2 – Monday 7th August to Friday 11th August 23
Week 3 – Monday 14th August to Friday 18th August 23
Week 4 – Monday 21st August to Friday 25th August 23
Each day is 1pm to 3pm – Come and join us for some holiday excitement tumbling, bouncing and spinning through the air.
TWO HOURS of FUN and GYMNASTICS in our MAIN GYM to leap ahead with new skills and improve current skills with our fantastic team of coaches.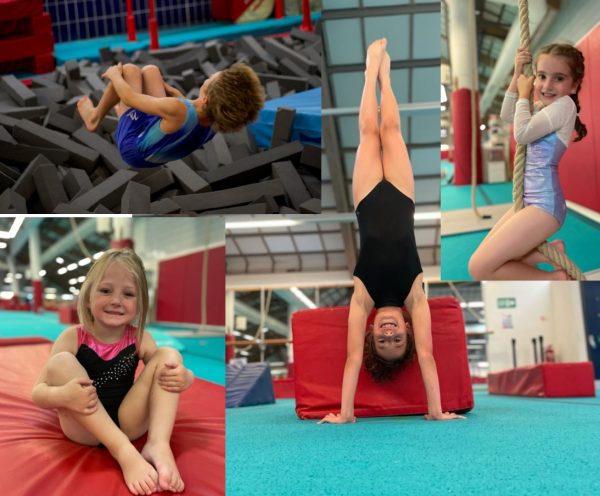 Our Holiday Club is open to members and non members, so tell your friends! The minimum age is 5 years old.
You can book as many day tickets as you like at a cost of £12 a day or you can purchase a 5 day ticket and get a £10 discount by choosing the full week option. Parents are welcome to stay and watch from the café viewing area.
Places must be booked in advance and are offered on a first come, first served basis. Please note that our normal recreation classes are running at their normal times throughout the school holidays.